Minnesota Residential Lawn Care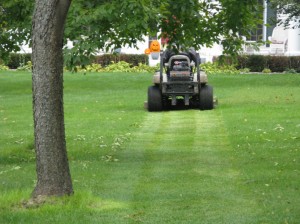 If it feels like you are mowing the lawn everyday. If you have no idea what fertilizer to use on or how to apply it. Or, if your just do not have the time to care for your lawn the way you would like to – you need to give us a call!
Lawn Care Outdoor provide lawn care service for your home with service that meets your expectations. Our residential lawn care services include:
Regular mowing
Edging and trimming
Hedge and shrub trimming and pruning
Seasonal cleanup
Leaf raking and removal
Fertilizer programs
Perimeter pest control
Annual aeration
Power raking and thatch control
Caring for your lawn on a day to day basis allows our professionals to constantly monitor your property for diseases, insects, or other problem that might arise, and make recommendations to you on how to best deal with them.
Lawn Care Outdoor can offer you a total lawn care solution, or customize a package to fit your needs and budget.
Contact us today! We would be happy to schedule a FREE consultation and estimate on what it would cost to get you out from under your lawn care burden, while giving you the beautiful yard you want.