Minnesota Concrete Driveways Patios & More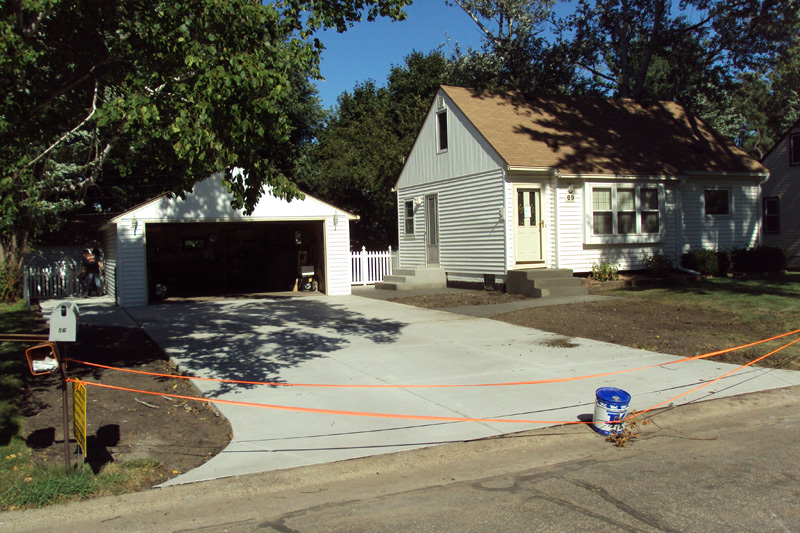 No one has ever disputed the durability of concrete. It can "last a lifetime" with minimal maintenance. Today, rising oil prices and recent technological developments in stamping, etching and coloring, have combined to add "versatility, affordability and beauty" to concrete's many attributes, making it the material of choice for residential and commercial paving and property finishing needs.
If you still think of concrete as a light gray, hard, textured surface with no personality or flair to it, then you need to pay attention. Stamped, etched and colored concrete can be designed and colored to resemble brick, slate, flagstone, stone, tile and even wood. It can be blended with almost any other stone or tile pattern to beautify pool decks, driveways, entries, courtyards, patios, steps and sidewalks. Concrete can easily be used to create an economical replica of far more expensive materials while retaining its amazing durability.
No matter what your commercial or residential paving and finishing needs might be, concrete is a material you need to consider. The concrete artists and experts of Lawn Care Outdoor would be more than happy to provide you with a FREE consultation and estimate of what concrete can do to increase market value and curb appeal on any property.